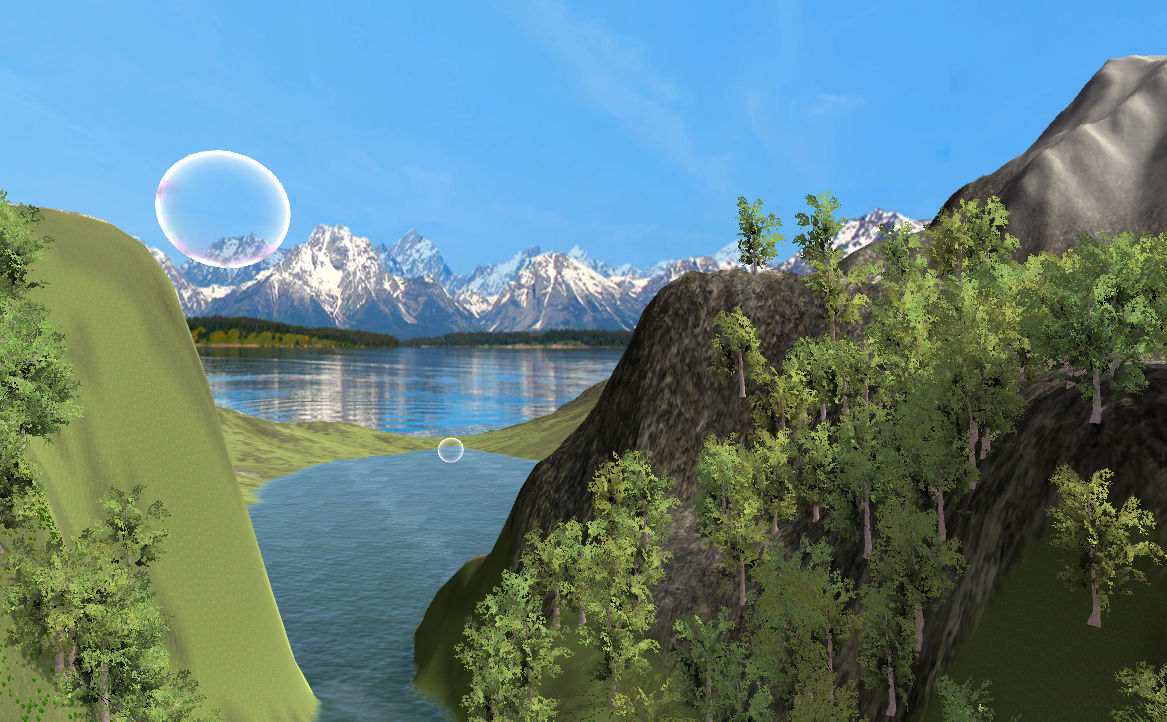 Floating with Bubbles
Send bubbles into the wild. Watch as they make their way towards the mountains, trees and lakes. Fly yourself with a bubble high into the air.

Controls:

Make a bubble - Mouse left click.

Fly with a new bubble - Look towards your destination, and right click mouse.

Use keyboard arrows (or W-A-S-D keys) to walk.

When flying with a bubble, perss "p" to pop it and land.

Note:
It is recommended that after game starts, let the browser hide the mouse pointer if it asks to. You can always get it back by pressing the "Esc" key.